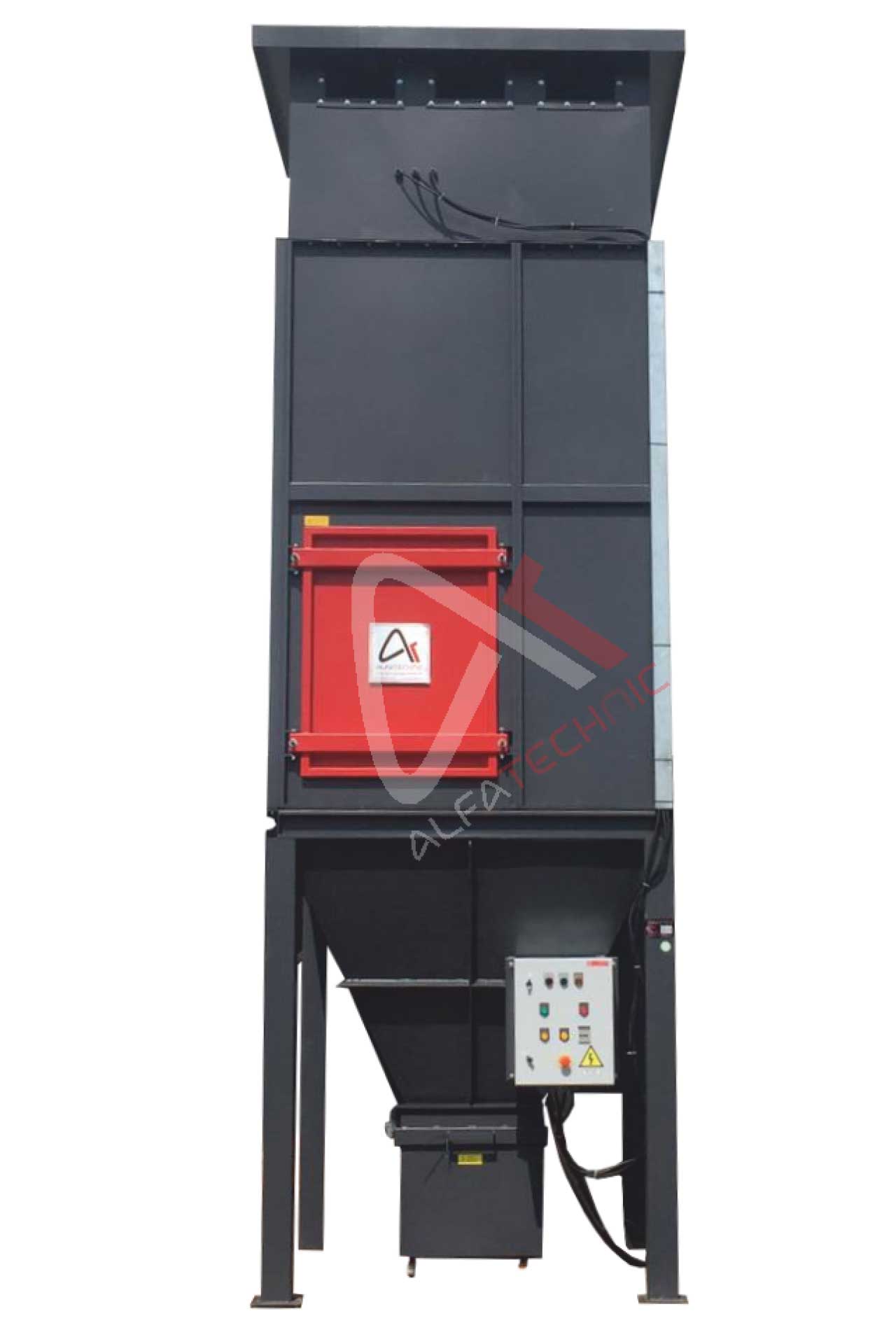 Dry Type Dust Collection System
Alfatechnic blasting filtration systems are suitable for both the efficient operation of the blasting process and the requirements of the ministry of environment. Because of the sandb-lasting is a high-pressure operation and the specific weight of the sandblasting granule is added this, the importance of the filtration system is increased. Being aware of this, Alfatech-nic choose the full pressure and flow rate according to the granule and dust load with its experince of plenty designed and manufactured different kind of sandblasting booth.
It increases the efficiency during the sandblasting operation by clarifying the unclear view between the operator and the workpiece which will be sandblasted.
Alfatechnic filtration systems are designed and manufactured according to European stan-dards. Dusty air which will be formed during sandblasting application is brought to filter with air ducts which designed in appropriate diameter and thickness.The clean air which passing through the filter is thrown into the atmosphere to the extent permitted by the Ministry of Environment. The dust which kept by filters is transported to a closed box by jet pulse or vibration. This application is done automatically.
The associated standards are TS EN 60204-1 and CE Certified.