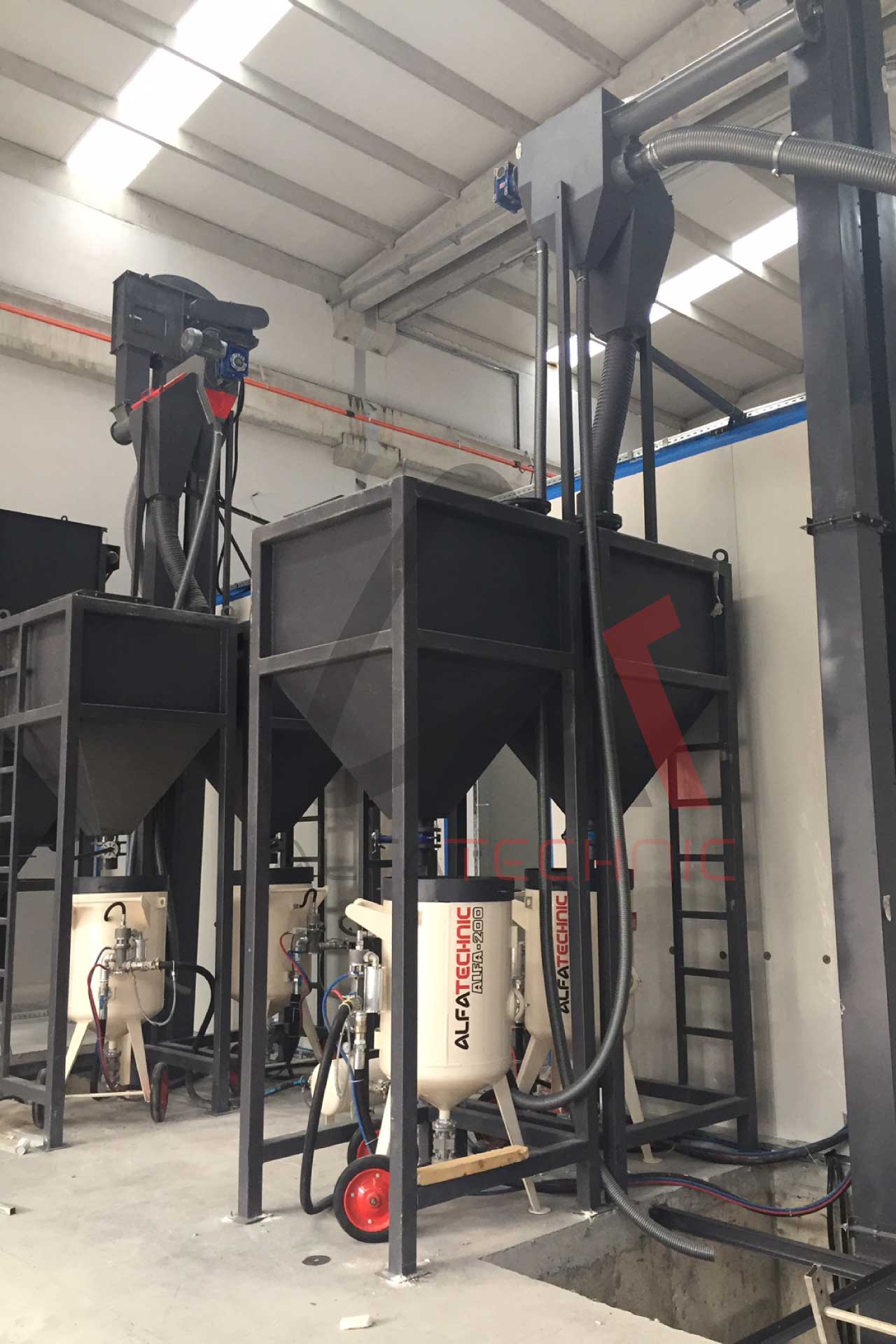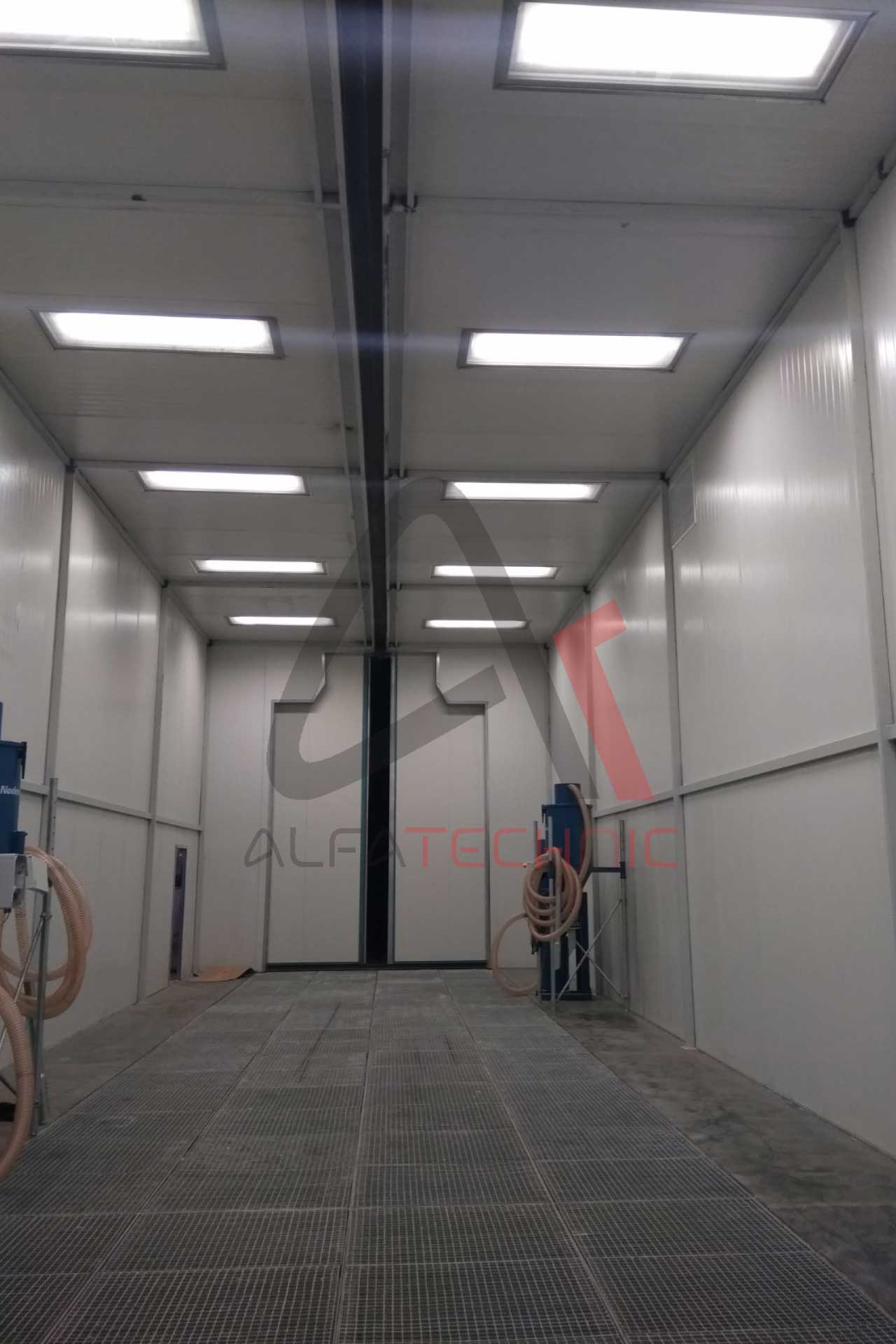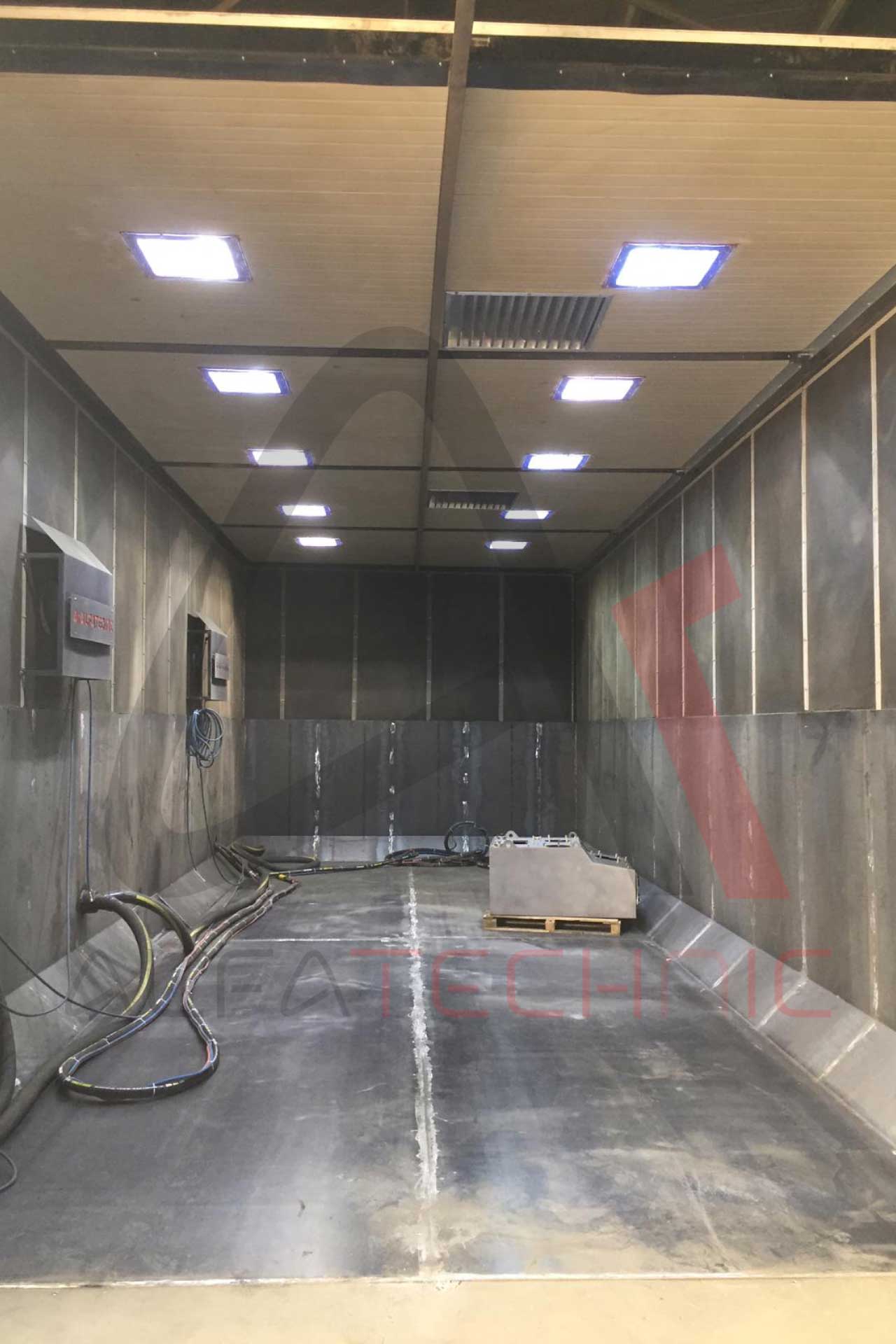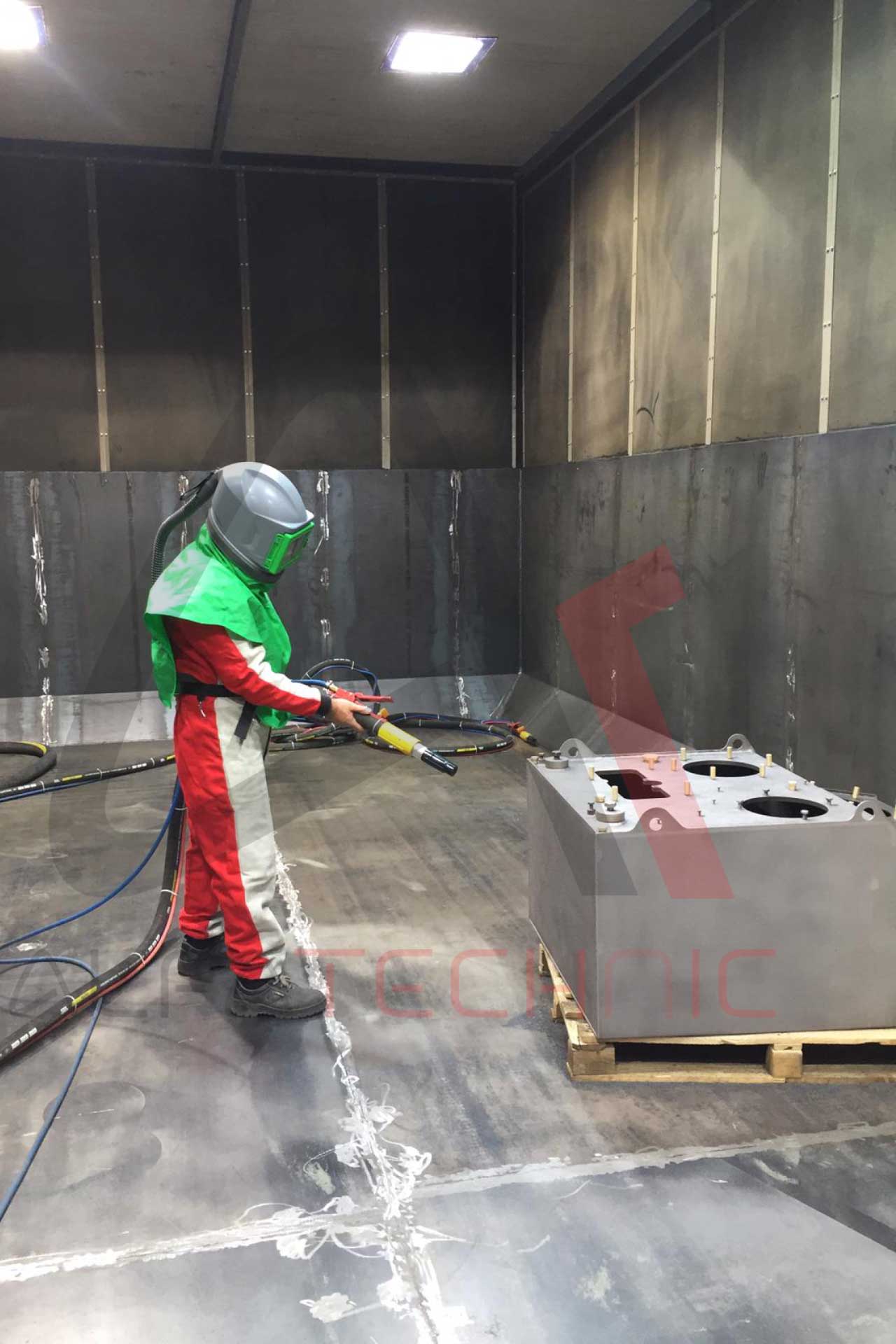 These are the projects that designed to achieve maximum effiency and desired surface quality at the blasting time, sensitive to the environment and to minimize operating costs. It comprises granule recycling, dust collecting, air conditioning systems within.
All of these systems works in harmony.
Each Company's requirement shows differs,briefly, the different points are below;
Dimension of material which will be sandblasted, granule type, regulations, desired surface quality, quantity of material which is necessary for painting and sandblasting speeds, painting operation forms according to mentioned above points will be changed results below; dimen-sion of facility, filtration type, grit recycling type, granule type and grain size.
Our sandblasting facilities can be installed for roughening of products such as carbon steel, stainless steel, glass, concrete, wood and plastic. Each of them is a project that requires apart expertise and knowledge.
As Alfatechnic, we design sandblasting facilities for your project and production processes.
Your facilities are under the guarantee of Alfatechnic with our quality and conformity certificates.
The dust emission values of Alfatechnic Sandblasting Facilities are in compliance with the Ministry of Environment regulations.
Alfatechnic, builds facilities in which measures are taken according to the Occupational Health and Safety Law, prioritize occupational safety.
The sandblasting facilities of Alfatechnic have a long service life with minimum operating costs.